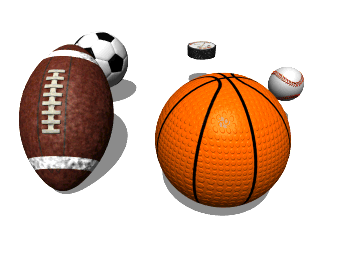 FALL SPORTS REGISTRATION
MIDDLE SCHOOL FALL 2014
SPORTS START DATES
Field Hockey
August 20, 2014
9:00 am - 11:00 am
(Report to Middle School Auditorium)
August 21, 2014
9:00 am - 11:00 am
(Report to Middle School Auditorium)
Girls' Soccer
8:00 am - 10:00 am
August 26, 2014
7:45 am - 10:00 am
August 27, 2014
10:00 am - 12:00 pm
August 28, 2014
10:00 am - 12:00 pm
August 29, 2014
NO PRACTICE
Boys' Soccer
August 26, 2014
7:45 am - 12:00 pm
August 27, 2014
8:00 am - 10:00 am
August 28, 2014
10:00 am - 12:00 pm - TIME CHANGE
August 29, 2014
NO PRACTICE
HIGH SCHOOL FALL 2014
SPORTS START DATES
Boys' Soccer - August 11, 2014
Girls' Soccer - August 11, 2014
Field Hockey - August 11, 2014
Football - August 11, 2014
7:45 am - Team Meeting - Football Locker Room - Grades 10-12
8:00 am - Team Meeting - Football Locker Room
-
GRADE 9 ONLY
Cheerleading - August 11, 2014
Girls' Tennis - August 16, 2014
Girls' Volleyball - August 18, 2014
Boys'/Girls' Cross Country - August 18, 2014
For more information, please contact the head coaches directly.
MIDDLE SCHOOL FALL 2014
SPORTS START DATES
Field Hockey - August 20, 2014
Coaches
Boys' Soccer - August 26, 2014
Girls' Soccer - August 25, 2014
For more information, please contact the coaches directly.
All students utilizing the weight room at the high school
for strength training must register for Strength Training, through the
Athletic Registration Link. Also medical clearance will be required through
submission of an updated Preparticipation Physical Evaluation and
Healthy History Update Questionnaire.
The activity fee form and payment may be submitted to
the athletic office
ATHLETIC REGISTRATION


http://www.westex.org/Page/3412



Please note: if your child is in season for a sport, they do not need to register
for strength training during that season.
---